Two months ago, I went on a cruise with my family. While walking on deck one day, my brother looked at me and said, "Dude, you need to buy some bigger shirts. You are definitely not a 'medium' anymore."
When I heard those words, I got defensive and upset. It hurt. It was a blow to my ego. But honestly, I knew he was right. For months, it looked like I had been smuggling a 10-pound bagel under my t-shirt. My pants were all tight… and not the good kind of tight. My chin was slowly disappearing and merging into my neck. I was becoming a person I did not want to be.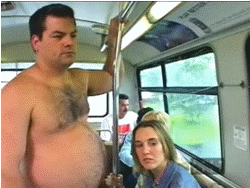 My brother's comment was my wakeup call. It was time to start taking care of myself.
I began by making small changes. I started by doing yoga twice a week. I would not allow myself to go home on Tuesdays or Thursdays without first going to Yoga class.
A few weeks into yoga, I had a conversation with one of my instructors. "My arms and legs tingle when I hold some poses for a long time. Is there anything I can do about that?"
"You need to improve your circulation," she said. "Start swapping one meal every day for a green smoothie."
Step by step, I made little changes.
Three weeks ago, I quit my job and moved back home to Salt Lake City.  The first thing I did was make sure I had healthy food in the fridge, and then I found myself a gym.
Today's workout was brutal. Out of everyone in the class (8 girls and 2 other guys), I was lifting the lowest weight… and I was struggling with it.
At this point, I have no ego left.
But, if I've learned one thing over the last few months, it's that ego stands in the way of progress. It's easy to cop out of a workout because you fear how other people will look at you. It's easy to try to cheat on your reps so you can beat someone that you feel should be weaker than you. It's easy to cave in to peer pressure and order junk when eating out with your friends because you don't want anyone hassling you for ordering a salad.
Excuses are for those who need their ego as a crutch.
"I don't have enough time."
"It's too expensive."
"I don't have a support system."
"Life is short, I'm going to enjoy it while it lasts."
"It hurts too much."
Ego is often the only thing standing between you and progress. Set it aside. Do something hard. Start small and work your way up. Fear of embarrassment cannot not be the barrier between you and your goals.
What goals is your ego standing in the way of? What is keeping you from pulling the trigger to change your life, start that project, or create that movement?